Currently, the interior of the room is one of the most essential elements in a dwelling. In addition to aesthetic interests, an interior style can show the personality of the occupants, even their favorite preferences. Certain interiors offer a homey and super comfortable atmosphere, making residents and guests feel at home for long staying in them.
1. Industrial Room Interior
The interior style of this room will remind you of the industrial era in ancient times. The interior of an industrial room has its own characteristics, namely the impression of an unfinished building. Even so, the interior of the room that is rustic and impressed today is quite loved.
2. Scandinavian Room Interior
The colors used in the interior of the Scandinavian room are more light and natural, such as white, gray, and other soft, bright colors. The curves of the furniture used are more curved to give the impression of being relaxed and not tense. The windows that are used are also large so that the sunlight keeps the room alive.
3. Shabby Chic Room Interior
In choosing a room wall color, choose natural colors such as white or pastel. You can use your old furniture which can be the main attraction. You don't need to stick to one color, you can hit each other's colors but the colors are still pastel colors. That way, you can enjoy a comfortable, luxurious, and soft room.
4. Bohemian Room Interior
The use of bright colors is needed, for example red and blue. Patterned furniture or furniture is very well combined with ethnic carpets, resulting in a lively atmosphere. On the walls, hang a variety of ethnic decorations such as tassel macramés, dreamcatchers, and small paintings. The final touch, add a sizeable indoor plant.
5. Modern Urban Room Interior
For those of you who live in the middle of a busy city but want to have a super homey residence, this interior room can be the answer. The interior of a modern urban room prioritizes a modern side that remains soft and comfortable. The use of furniture looks more at its functionality and simplicity. Even though it is minimalist, modern urban interior design still doesn't want to leave a glamorous impression.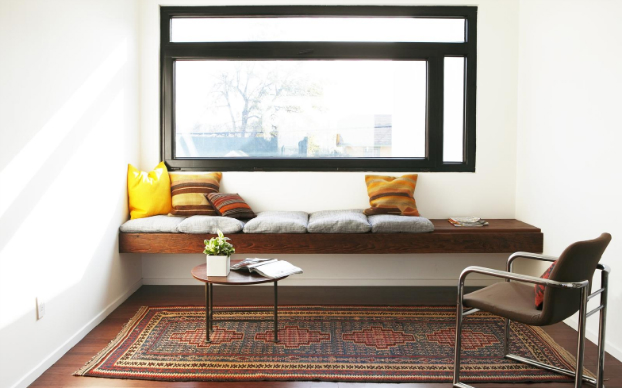 You can choose one of the five interior rooms above to apply to your home. Guaranteed to be more character and most importantly you feel at home for long in it.